What is Waist Training? Q&A about Waist Training.
Unless you've literally been living under a rock, you've heard about waist training. You've seen pictures of celebrities posing in contraptions that squeeze their already perfect figures into extreme hourglass proportions. You've seen waist training before and after pictures that defy logic.
And if you're anything like us, you've wondered more than once, "What is waist training…and how do I go about doing it?"
Well, wonder no more. Because in the time it takes you to read this article, you'll be an expert in waist training – or at least know everything you need to know to get started waist training the right way.
What is Waist Training?
Waist training is, at its simplest, the process of training your waist to become smaller. As the term "training" implies, it's a gradual process that uses consistent, moderate pressure to safely get a tinier waist.
Will Any Corset Do?
Before waist training became a mainstream interest, corsets were the domain of dominatrices and Victorian era Halloween costumes.
Which is probably why we receive so many emails from women wondering if the corset they have leftover from several Halloweens ago will suffice as a waist trainer.
In short, no. It won't.
For the best results, a steel-boned corset is the way to go. Although a waist cincher is a more comfortable, less intimidating option that also gives good results. Find out more about the various waist trainer types!
How long does it take to see results?
This is probably the most popular question but the most difficult to answer because every body is different.
That being said, the first few inches are the fastest and based on your own body composition and how long you wear your trainer, you may see waist training results within a few weeks.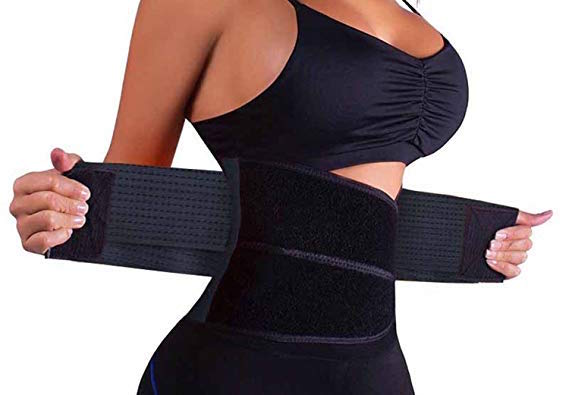 How often should I wear my corset?
In the beginning it is important that you do not over train, this will damage your waist.
At the same time – there is no hard rules on waist training, the more you wear it the faster results you will get.
So how long should you wear your corset? Well, as long as you want. But we do recommend that you give yourself some time in the beginning simply to adapt to it. Go start slow and ramp up from there.
Are the results permanent?
Okay, so this is a difficult question to answer for a variety of reasons. Here's why. Take, for example, if you went on a diet and exercise regimen and lost 20 lbs., would you expect the results to be permanent?
Yes, if you kept up with healthy eating and exercise in order to maintain the weight loss. Not so much if you went back to old habits.
It's similar with waist training. After achieving your goal waistline, it's recommended that you do maintenance in order to keep the results. Much like with weight loss, maintaining your hourglass curves is not as intensive as the effort it took to get there but it should become regular practice to keep your results.
Read Next